After two more women came out and accused sexual predator Al Franken of groping them, Democrats began preparing for the Roy Moore win next week by trying to rid themselves of pervert Franken. 30 Democrats have called on Franken to resign from the Senate and the media has been declaring that he will resign tomorrow. I hope he doesn't. Franken has now tweeted that he has not made a decision yet on to whether or not to resign, despite various inaccurate media reports to the contrary.
Not accurate, @mpr @Stowydad. No final decision has been made and the Senator is still talking with his family. Please update your story.

— Sen. Al Franken (@SenFranken) December 6, 2017
Al Franken has not decided to resign, despite media reports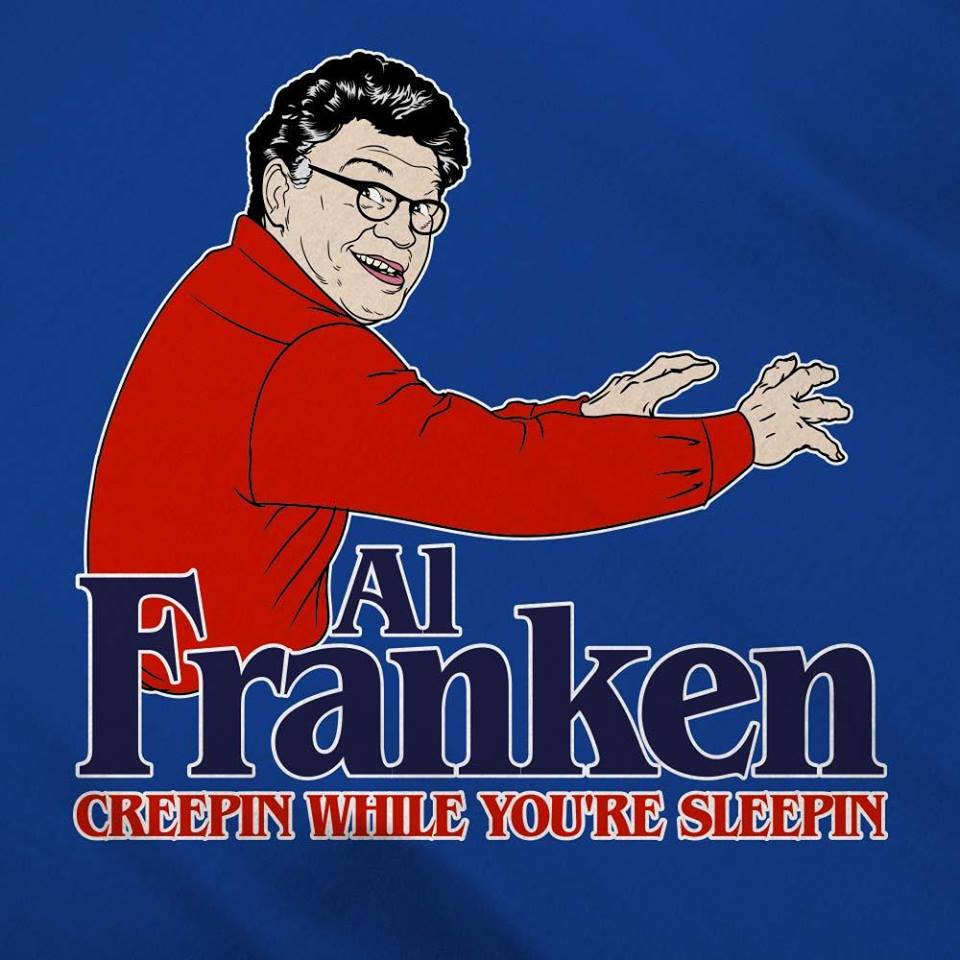 Democrats have Franken groper and Robert Menendez who was accused of being with underage prostitutes. Democrats will not throw Menedez under the bus until the Democrat elected governor takes of New Jersey because Chris Christie would appoint a Republican if Menendez resigned.
Minnesota is a loony liberal state, with a loony liberal Democrat governor, so by throwing Franken under the bus the Democrats know they will keep the seat as the governor would just appoint another Democrat.
Maybe we'll luck out if Franken is eventually removed and the governor of Minnesota will appoint radical leftist Muslim Keith Ellison to the seat. That would be fun to watch.