Apparently if you stop to try and save an animal during the wildfires in Los Angeles you are no hero and as mean as a "right wing conservative." Joan Walsh's Slate is now complaining about the viral video of a man saving a wild rabbit from the wild fires. Is there anything these left wing nut balls wouldn't complain about? This is modern, 21st century liberalism in America. Id I didn't know better, I'd think the rabbit was a fetus in the womb of a woman.
Down the rabbit hole – leftists triggered over video saving wild rabbit in L.A. wildfires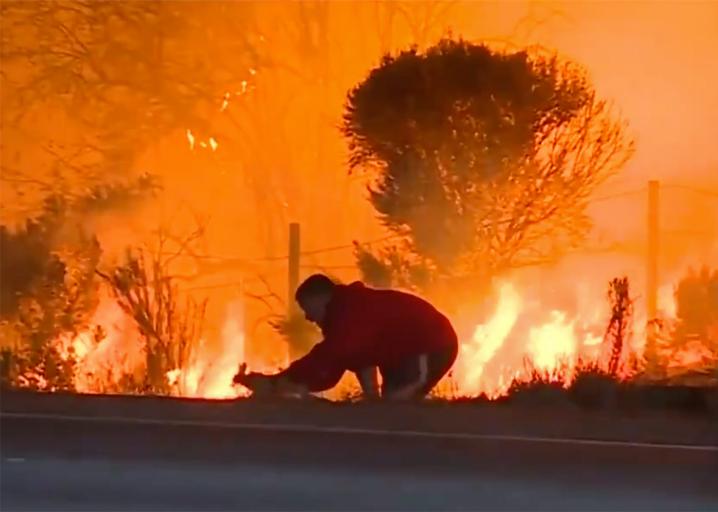 Please don't share that terrible video of a "hero" saving a wild rabbit from a fire: https://t.co/QCa0B8kUw4 pic.twitter.com/bnNuO4jFUX

— Slate (@Slate) December 7, 2017
I am personally an animal lover, so I loved this viral video. As long as I know left wing liberals now hate it, it makes me appreciate the person and the video taker even more. FU liberals and especially John Walsh and Slate.