I understand people who are queasy about supporting Roy Moore. I can even understand if they sit out the election given the two choices to vote for next Tuesday. Regardless of what you think of Roy Moore, Doug Jones once again proved what a complete piece of garbage he really is with this racist ad. Check out Doug Jones racist ad as he sees his chances at getting elected to the Senate slip away.
Wow! Check out this blatantly racist ad by Doug Jones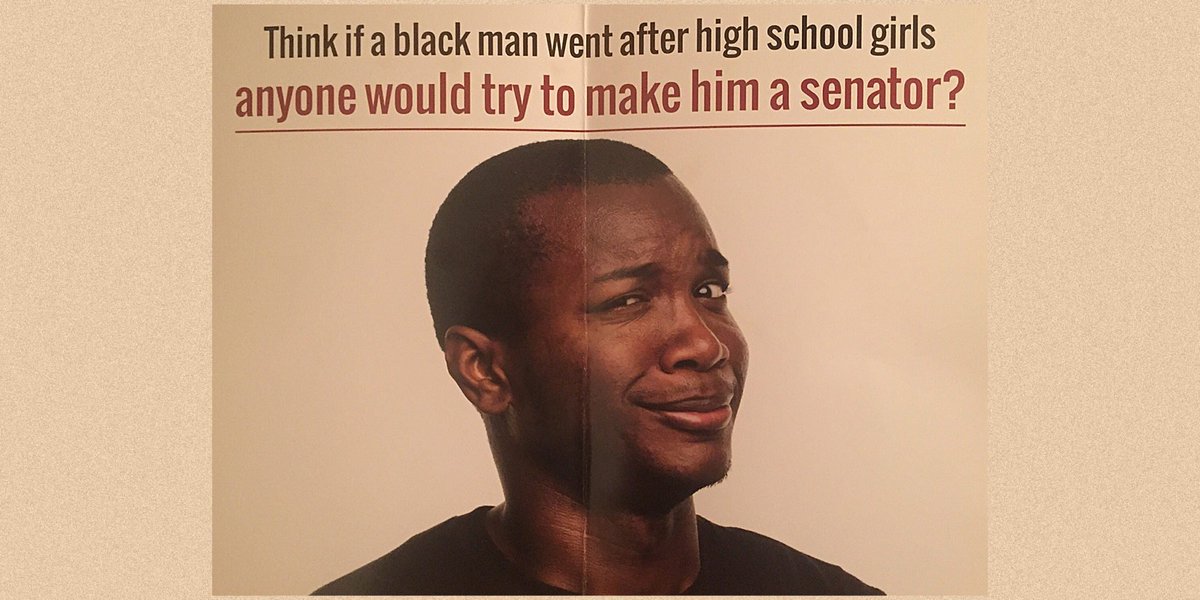 I just got this in the mail.

This is *NOT* how do outreach to Black voters!

I don't know who thought this was going to help, but this campaign has engaged Black voters despicably. pic.twitter.com/76WJtkXwms

— William C. (@williamcson) December 7, 2017
Doug Jones may have just thrown away the election with this racist flyer, proving once again that the Democratic Party is trash https://t.co/uQEtvqSZdJ pic.twitter.com/oCTYOZFrsA

— The Root (@TheRoot) December 7, 2017
@seanhannity @ThomasWictor @MooreSenate @realDonaldTrump

The #DougJones campaign hits an even new low. Yesterday, they mailed this race-baiting flyer to the black communities in Alabama. #shameonthem #progressiveliberaltactics pic.twitter.com/aAqNYIkI3J

— Politics By Steve (@politicsbySteve) December 7, 2017
This is what Democrats like Doug Jones due when they see their election chances slipping out, put out racist filth like this. Jeff Flake who donated $100 to Jones' campaign is funding racist crap like this. I guess I can see why considering how racist his own kid is.
Yet again the Democrats show their true roots. Democrats are and will always be the party of slavery, KKK, segregation and Jim Crowe. Eat it Doug Jones. You are done, over, finished.