Poor little Jeff Zucker and CNN. Some CNN staffers are reportedly concerned that head clown at CNN Jeff Zucker has been pacing the halls sobbing after CNN officially placed last for 2017 primetime cable news networks. Spewing all that fake news and loading the network up with overpaid hacks like Anderson Cooper, dumb Don Lemon, Erin Burnett, Ana Navarro and April Ryan isn't exactly a winning formula.
CNN staffers reported Jeff Zucker wandering the halls sobbing after placing last in 2017 Nielsen ratings for primetime cable news networks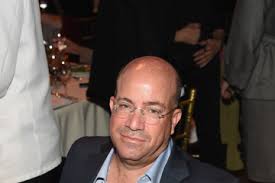 Concerned @CNN staffers reported @JeffZuckerCNN wandering the halls while sobbing, clutching a sheaf of Nielson ratings. Now we know why.@MediaEqualizer @mrwalsh__ @SScalpings @annvandersteel @realPolitiDiva https://t.co/nncxx34sjH

— Melanie Morgan (@MelMorgan1350) December 14, 2017
CNN's viewership dropped by 15 percent. MSNBC enjoyed a bump to leapfrog the cellar-dwellers into second place. Neither outlet, though, approached the Fox News Channel (FNC). According to Nielsen Media Research, the 'Fair and Balanced' network averaged 2.4 million viewers in primetime and 1.5 million viewers during the day. FNC also claimed its highest-rated year in history on a 24-hour basis in total viewers, leading the pack with both total viewers and the 'Adults 25-54' demographic.
MSNBC news reporting is admittedly dyed-in-the-wool, hardcore liberal; that honesty is probably why they earned a larger share of the cable news market this past year. Viewers see through CNN's sham news stories and that is why the network gets hammered by the president and in the ratings.
In other words, reliability matters.
Blame Jeff Zucker. The President of CNN who was fired from NBC has been the driving force behind the Trump/Russia collusion claims and also the biggest purveyor of CNN's 'fake news' cycle since Donald Trump announced he was running for president.