Mostly Democrats are involved with sexual miscount charges against women. But physically hitting your spouse in the face? Democrats have reached yet another. Delaware Democrat Senator Tom Carper hit his wife in the face back in the 1990s. After years of denying he did so, he finally admitted to spousal abuse by hitting his wife in the face. What a complete and utter piece of garbage Tom Carper and the Democrats are. They can't just seem to keep thier hands to themselves, regardless if it's sexual harassment or spousal abuse. I wonder if the phony feminists like Kirsten (I'm running in 2020) Gillibrand will demand a wife beater to leave his Senate seat. Can't even accuse Trump of that.
Democrat Senator Tom Carper hit wife in the face, after denying it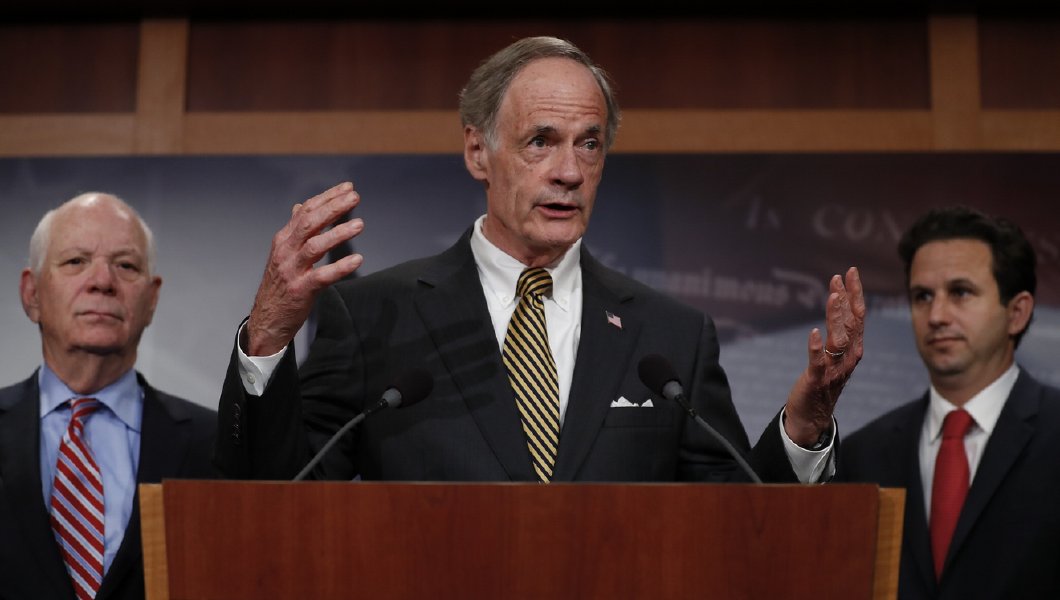 Delaware senator Tom Carper admitted to slapping his wife in a 1998 interview with a veteran political journalist in the state, confirming an accusation he denied when first running for Congress.

Carper represented Delaware first in the House, then was elected governor in 1993, and has been in the Senate since 2001. He fought the accusation that he hit his wife when it first emerged during his 1982 run for Congress, saying it was "without basis in fact" and pledging to sue the New York Post, which first published the accusation in 1982, for libel.

Carper won in 1982 largely by attacking his Republican opponent for his "vicious" efforts to "smear" him and his wife, but 16 years later he admitted to Delaware reporter Celia Cohen that the accusation was true all along.

"Did I slap my wife 20 years ago? Yes," Carper said. "Do I regret it? Yes. Would I do it again? No."

Carper's statement to Cohen is included in her book, Only in Delaware, which is sold by the state of Delaware on its official website and covers her more than two decades covering the state's politics. Cohen notes in her book that the abuse allegation against Carper had resurfaced once, but that he managed to avoid facing the allegations throughout his political career.