We have our news cycle for the next week or so. Trump asked during a meeting with Democrats why do so many people from shithole countries come here instead of people from like Norway? I think the answer is pretty obvious. They are SHITHOLE countries and people are fleeing the shithole countries to come to America either for their chance at the American dream, or in some cases get welfare, and treated better than the average American citizen. There are plenty of shithole places in this country too. Washington D.C. is a perfect example. So is New York City, Detroit, Chicago, Denver, and Los Angeles. They are almost like third world cities. Many of those cities are flooded with illegals too. But it's not the illegals who turned this cities into shitholes, it's the scum bag Democrats who have run the cities into the ground over the last 50 years or so.
Trump Shithole countries comment is right – too bad if you are offended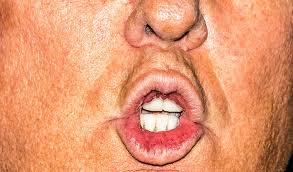 The only thing with whole "Shithole controversy" will do is give the media a little distraction from the phony Russia witch hunt. Leftists will whine and yell racist and illegals will probably protest to. But who cares? If you are offended by "shithole countries" then that's tough shit for you.