With CNN's disappointing placement in the first annual fake news media awards, it's been discovered that yet another CNN talking was a complete and total lie, aka fake news. Remember when CNN claimed that Trump drank 12 Diet Pepsi's every day? Turns out Trump doesn't even drink Pepsi, he drinks Coke, Diet Coke to be exact.
CNN even lied about soda Trump drinks (Drinks Diet Coke, not Pepsi)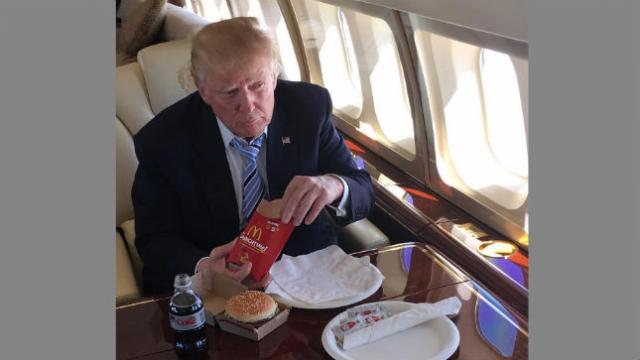 CNN has to be really kicking themselves for only finishing third in the fake news awards. I mean really. They bring on a neurosurgeon to proclaim Trump has heart disease and they don't win first place in the fake news media awards? I can't wait to see how hard CNN tries to place higher for next year's awards.
The whole crackpot theory that CNN came up with Trump drinking 12 Diet Pepsi's was hard enough to believe when they spewed that lie. Turns out Trump doesn't even like the taste of Pepsi in the first place. Well done CNN.