As the Chuck Schumer government shut down fast approaches, as Democrats plan to throw the military under the bus and cut their pay checks in the favor of illegal aliens, Diane Feinstein, the crazy California Democrat is claiming that if the Schumer shut down happens, people will die or something. The crazy and senile old California Democrat can't seem to settle on if she'd support the House passed CR or not.
Crazy Democrat Diane Feinstein: People will die if government shuts down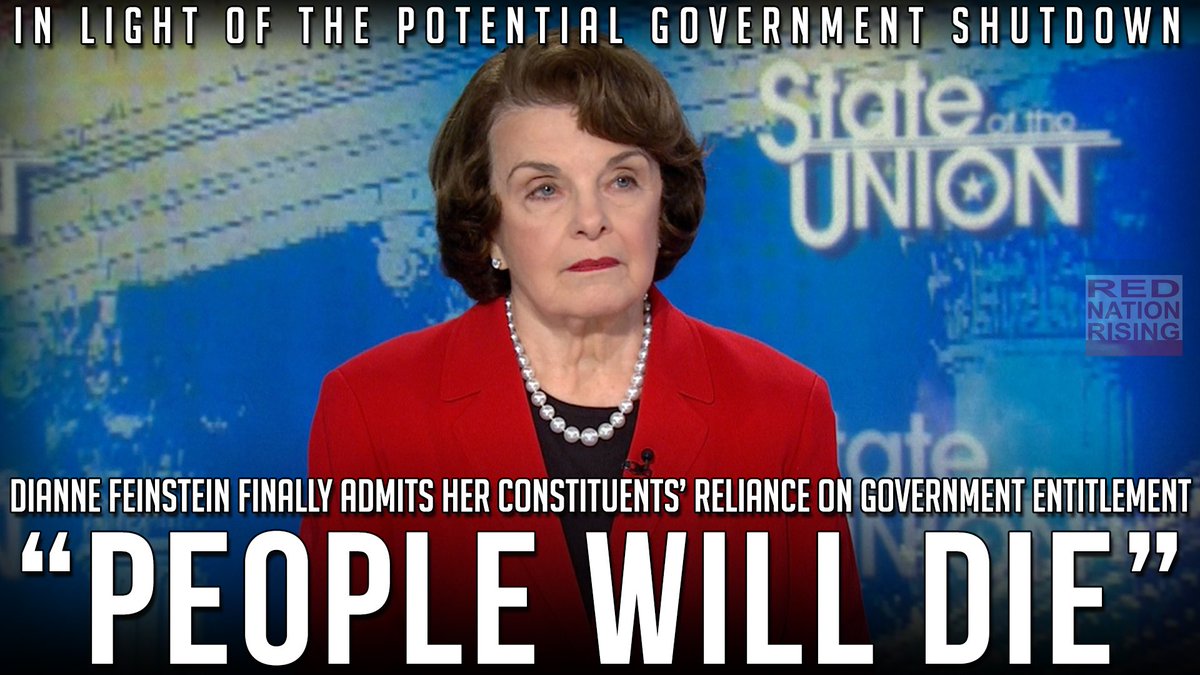 So the timeline is:

– Feinstein tells reporters she'd vote for a CR
– Feinstein's office puts out a statement less than an hour later saying she opposed the CR
– Feinstein then tells CNN she's undecided on the CR
– CNN asks about the press release, she doesn't know about it.

— Alex Griswold (@HashtagGriswold) January 18, 2018
Feinstein needs to tell her party not to shut down the government. "People will die" after all! https://t.co/L8i9h8vmbE

— Nick Short 🇺🇸 (@PoliticalShort) January 19, 2018
No. People wouldn't die. What will happen is that the military wouldn't be paid and national parks will close down all because the communist Democrats like Feinstein are willing to shut down the government to ram through amnesty. It also shows weak senate leadership by the turtle McConnell who can't seem to get his own house in order. Do it Democrats. Shut down the government for illegal aliens!