Of the 11 FISA court appointed judges, 10 of them were appointed by Obama, including the corrupt Rudolph Contreras that granted the FISA warrant after another judge rejected it. He is also the same judge who had to recuse himself days after the Michael Flynn plea.
10 of 11 FISA court judges are Obama appointees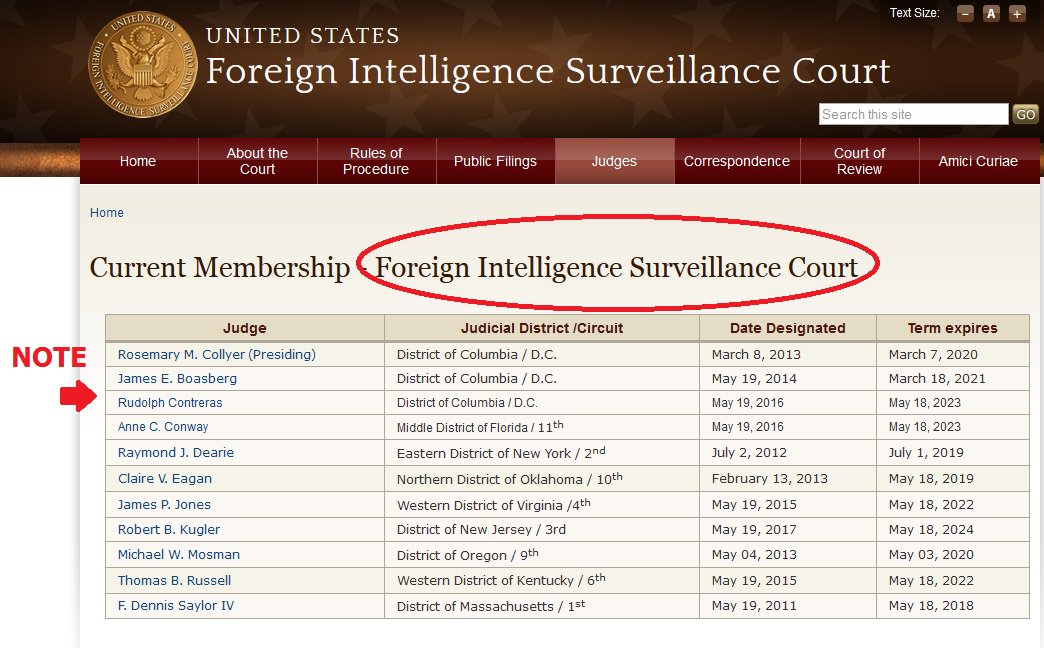 This is yet another inconvenient fact that the media and Democrats don't want to discuss. The entire FISA court basically was full of Obama appointees. The one Trump apoointee to the FISA court also replaced an Obama appointee named Susan Webber Wright who's term expired May of 2016. Keep an eye on the story about Rudolph Contreas though. That's the big story that everyone seems to be missing from this memo release. Corruption at the judge level is even more frightening than corrupt DOJ and FBI havks.