As the media falls in love with North Korean propaganda and little rocket man's sister, let us also not forget how things really are in North Korea. Things are bad for everyone, unless you are a member of the Kim family. Woman are treated especially bad in North Korea, as females in North Korea suffer from discrimination, rape and malnutrition. But you wouldn't know any of that if you listened to the media basically wet their pants in fawning over North Korea at the Winter Olympics in their efforts to try and bash VPOTUS Pence. It was just last November, right before Thanksgiving Reuters wrote this article about how women are treated in North Korea.
North Korean women suffer discrimination, rape, malnutrition: U.N.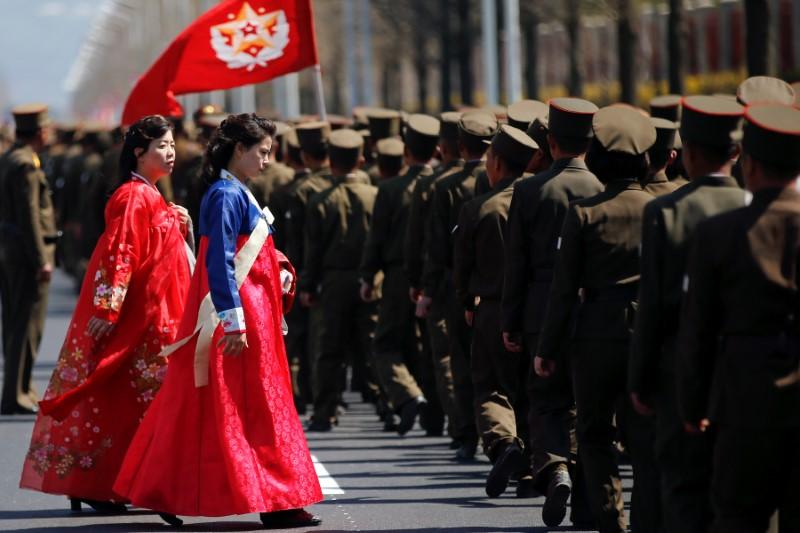 North Korean women are deprived of education and job opportunities and are often subjected to violence at home and sexual assault in the workplace, a U.N. human rights panel said on Monday.

After a regular review of Pyongyang's record, the U.N. Committee on the Elimination of Discrimination against Women also voiced concern at rape or mistreatment of women in detention especially those repatriated after fleeing abroad.

North Korean women are "under-represented or disadvantaged" in tertiary education, the judiciary, security and police forces and leadership and managerial positions "in all non-traditional areas of work", the panel of independent experts said.

"The main issue is first of all the lack of information. We have no access to a large part of laws, elements and information on national machinery," Nicole Ameline, panel member, told Reuters. "We have asked a lot of questions."

North Korea told the panel on Nov. 8 that it was working to uphold women's rights and gender equality but that sanctions imposed by major powers over its nuclear and missile programs were taking a toll on vulnerable mothers and children.

Domestic violence is prevalent and there is "very limited awareness" about the issue and a lack of legal services, psycho-social support and shelters available for victims, the panel said.

It said economic sanctions had a disproportionate impact on women. North Korean women suffer "high levels of malnutrition", with 28 percent of pregnant or lactating women affected, it said.
I guess things in North Korea aren't so great after all. Or did I miss something that happened in the country since November?