National Portrait Gallery has released the "official" White House portraits of Hussein and Michelle Obama. As you would expect,they are hideous, just like the creatures the portraits want to capture. Hussein Obama looks like he is in the bushes, looking for a place to drop a feces. Michelle Obama's appropriate looks more like RuPaul than anyone else. Hideous portraits of hideous individuals, it's all makes sense.
Obama White House portrait: Michelle looks like RuPaul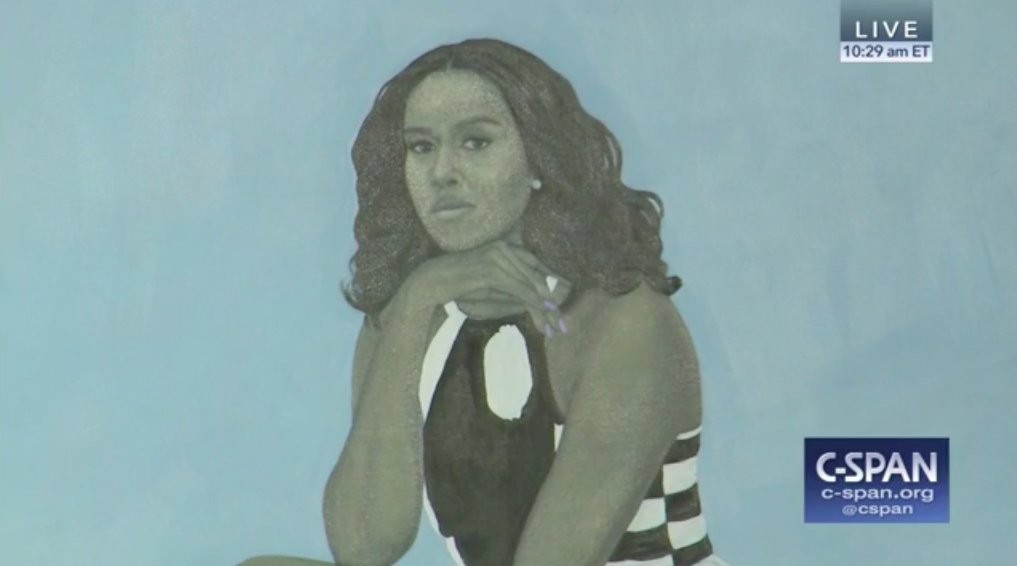 This is Hussein Obama's portraiate, in the bushes.
Uncle Barack's portrait by Kehinde Wiley pic.twitter.com/RKKqZfS3YA

— Slim Jim. (@writefromBK) February 12, 2018
And here is Michelle Obama, aka Rupaul's new portrait:
Am I the only one who thinks Michelle Obama's portrait look absolutely nothing like her? It looks more like a cross between Beyoncé & JoLo than Mooch. pic.twitter.com/aFHsxnqv0b

— CC (@ChristiChat) February 12, 2018
I wonder how much of our tax payer money was squandered on these hideous portraits.