No matter how much fake news and North Korea love they spew, they still fail. Get ready for as many as 50 layoffs coming to tabloid network CNN as they fawn over little rocket man's sister. Take the trash out, get rid of the entire operation.
This is an apple – CNN prepares for dozens of layoffs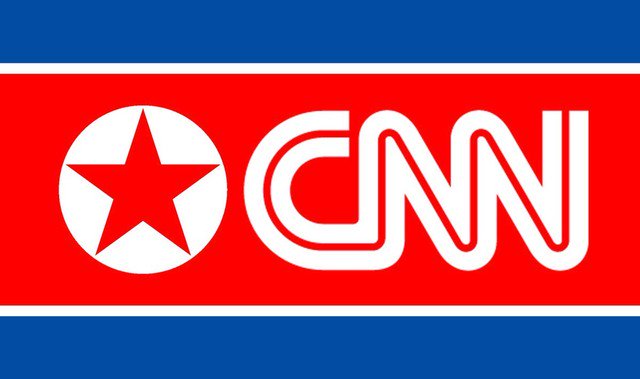 But despite the so-called Trump Bump, CNN appears to be re-thinking at least some elements of its digital strategy. I've learned that CNN, a key property in AT&T's planned takeover of CNN's parent company, Time Warner, is targeting big savings on the digital side, with as many as 50 jobs around the globe scheduled to be eliminated this week, according to people familiar with the matter, who noted the exact number could still be in flux. The cuts will affect employees who work in premium businesses including CNN Money, video, product, tech and social publishing, these people said. Several high profile digital initiatives are being scaled back, including CNN's virtual reality productions and its efforts on Snapchat, where CNN recently nixed a live daily webcast after just four months. CNN's business-oriented MoneyStream app, as BuzzFeed reported earlier this month, is in the gutter as well. A team that works on the digital extensions of documentary-style TV shows, such as Anthony Bourdain's Parts Unknown and Lisa Ling's This is Life, as well as the Brooke Baldwin series American Woman, is also being reorganized.

The budget measures seem to take some heat off the ambitious digital futurism that CNN was preaching just under a year ago. A March 2017 Hollywood Reporter cover story portrayed the network as taking on Vice and BuzzFeed in the battle for digital dominance. Just like with Vice and BuzzFeed, however, the past year has turned out to be a cruel one for just about any business that relies, in part, on revenue from digital advertising. Those three organizations fell short of their revenue projections—part of a larger industry reckoning that has hit digital brands from Mic to Mashable and many others. (CNN missed its target by tens of millions of dollars, according to a person with knowledge of the numbers, who noted that the business line was nonetheless still profitable.) After all, a lot can change in a year. That Hollywood Reporter cover featured not only Zucker and Bourdain and Jake Tapper, but also You Tube star Casey Neistat, the founder of Beme, which CNN had just acquired for $25 million. Last month, CNN revealed that Neistat had left the company and that Beme was effectively shut down. One insider familiar with the digital strategy described these various changes as a "rightsizing" of resources.
Source: Vanity Fair