Well, I guess I can give them an A for effort and creativity. The liberal Democrat, anti-Trump bowel movement that has infected this country has taken a strange new twist. Liberal Democrats are taking to painting a "Fuck Trump" on a toilet then licking it up as way to "resist" or "protest" Trump. I wonder how long it will be before neverTrumpers like Bill Kristol, Evan McMuffin, Rick Wilson and other so called "conservatives" join the toilet licking crazy as a way to voice their displeasure towards Trump.
Liberal Democrats turn to toilet licking to 'resist' Trump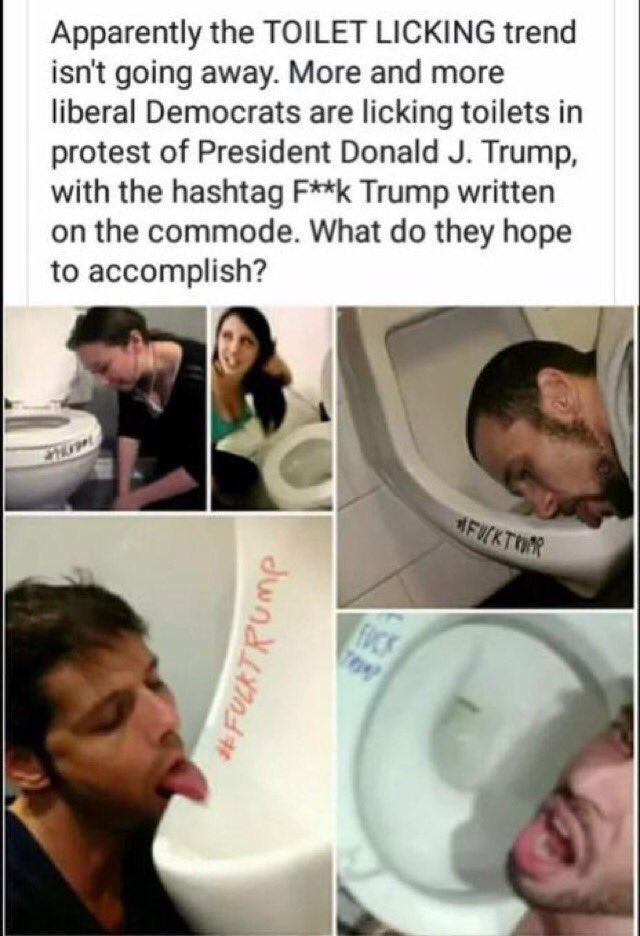 — louie stearns (@cabodude) February 12, 2018
This is your modern day liberal Democrat, or "progressive" as they sometimes like to call themselves. Well done leftists.